Beauty | Aesthetics | Health
Sue Kolve's Salon & Day Spa
Sue Kolve's Salon & Day Spa is a place where clients are treated with genuine warmth, a place where they can relax and feel good about themselves.  Exceeding your expectations is our goal and promise to you. So relax, rejuvenate and enjoy The Sue Kolve's Experience.
Jamie began her business in March of 2011. Today she has been an independent beauty consultant for 8 years, a sales director for 6 years, earned 4 Mary Kay career cars, earned 3 diamond rings on the queens court of sales and many other rewards. Her mission is to Enrich Women's Lives by building confidence and self esteem.
Your neighborhood jeweler since 1856
High end crystallized tumblers & more! All things Bling!
New advances in scientific research have resulted in laser technology which has become very effective and affordable for the consumer. Brilliant Bodywork offers methods of treating many skin conditions which up until now have required more invasive treatments, or which have been impossible to treat. We provide a full range of cosmetic laser and skin care services and specialize in acne treatments and anti-aging therapies as well as laser hair reduction
CBD American Shaman is dedicated to bringing wellness to the world through ultra-concentrated terpene rich CBD oil. Whether mental or physical, our products are formulated to help ease pains and provide relief. Explore our full spectrum of natural products to find the perfect solution for you.
Charlotte's Bridal & Formal Wear
With a carefully curated selection of designer gowns at affordable prices, Charlotte's Bridal offers a wedding gown shopping experience like no other in the Tri-state area. Intimate, individualized attention from their stylists will help you say "yes" to your dream wedding dress in a relaxed and fun environment. Tuxedo Central now available at Charlotte's Bridal.
Knight's Menswear has suits from $99 every day, along with a great selection of dress shirts, ties, shoes and accessories that fit any budget and offer a variety of wedding packages for couples looking to purchase suits for their wedding! Parties both large and small get personalized attention, service and consultation to help bring your wedding attire dreams to life.
Catering & Reception Venues
From a private gathering of 15 people to a wedding reception of 400+, Blue Moon Catering is here to deliver more than what you ask for. We take extreme pride in serving great food, and look forward to serving your next event!
At Burrachos, fresh and fast casual Mexican is what they do. Making the customer happy is their specialty. High energy, hard working, ready to serve and have fun…that's how they describe their sizzlin' staff. After all, good people and good burritos just go together.
Celebrations on the River
Absolutely breathtaking riverside wedding, banquet and special event venue capturing the natural beauty of the river with spaces that connect your guests to the outdoors. Enjoy spacious areas with beautiful riverside views painting a stunning backdrop for your celebration.
The La Crosse Center (*Display Partner)
Let the La Crosse Center help take the stress out of planning with our full-service packages. The venue, a planner, the caterer, cocktails and bartenders, audio/visual equipment, table skirting, and more. Plus four separate halls so you can choose the space that will best fit you and your guests.  We will be there every step of the way making sure you get your special day.
Pettibone Resort has a relaxed atmosphere of rustic elegance in a pleasant river setting that is perfect for your wedding/banquet needs. Wedding ceremonies are welcome and may be inside or outside with seating up to 200.
Premier Catering of La Crosse, Wisconsin, is a full service, on or off-premise catering service. From formal sit downs to casual buffets, we have solutions for every budget.
We provide catering for wedding receptions, corporate events, fundraiser events, fine dining parties and graduation parties.
The rustic barn at Ridgetop Gathering Place overlooks a picturesque landscape of open fields and rolling hills, making it the perfect location for your Wedding! At 2,500 sq.ft, it is large enough to hold 175 guests and the newly built 16 x 72 deck can accommodate another 75!  The yard is spacious enough for tents to accommodate larger parties. It also features a custom bar and a licensed bartender is provided for all events.
Stoney Creek Hotel & Conference Center
With Stoney Creek Hotels, we know that details matter. From show-stopping social events to successful business meetings and memorable seminars, we'll stay a step ahead, making planning easy and stress-free. At Stoney Creek, there is something for everyone, ensuring your meetings are professional and engaging. Our on-site staff offers the dedication and execution you need, allowing you take your meeting or event to the next level.
Since 2008 Borgen's Cafe has been inviting guests to "Gather at our Table" for great food and great service in a casual family friendly atmosphere, with breakfast and lunch entrees for young and old alike. Salads with locally sourced seasonal produce, complete with homemade soups. And of course, Don't Forget the Pie!
We have more to offer – visit us at the Old Towne Inn! We invite you to join us at our sister restaurant and supper club.
Weddings, graduation parties and everything in between, Sugar Coated has your sweet tooth covered and we'll make serving dessert a piece of cake! 
Mid-West Family Entertainment
Make your event exceptional with Mid-West Family Entertainment! We create the ideal party atmosphere for any occasion, with complete customization and flawless execution. We'd love to be your entertainment, so let's get together and start planning!
Are you looking for a DJ or are you looking for a party expert? If you're looking for the party then you have found it! With over 25 years of experience Music in Motion knows what it takes to have a good time. Company located in La Crosse, Wisconsin.
e take great pride in providing professional service for our clients. Whether it's for corporate events, airport transfers, wedding party transportation, bachelorette and bachelor parties, trips to Miller Park, Lambeau Field, the Xcel Center or Target field, Wine Tours, or just a fun girls night out! We can, and will provide you with safe, comfortable, and courteous transportation.
e take great pride in providing professional service for our clients. Whether it's for corporate events, airport transfers, wedding party transportation, bachelorette and bachelor parties, trips to Miller Park, Lambeau Field, the Xcel Center or Target field, Wine Tours, or just a fun girls night out! We can, and will provide you with safe, comfortable, and courteous transportation.
The first wedding planning app that is based on special offers by local vendors connect small businesses with wedding couples!
Complete Weddings + Events
At NuYou, they are well-aware that weight loss is not a one size fits all proposition. This is precisely why they offer a wide variety of programs and meal plans.   No matter what life throws at you, they have a solution for you!
Our goal at True North Chiropractic is to help you find your True North and live to your fullest potential. Our health is our greatest wealth. Without health, we can't pursue our dreams and the life we were meant to live. We want to empower and educate our community, and help you to make informed decisions about your health.
People seeking answers about diseases of the skin, mucous membranes and nails, hair loss, and facial aging find the help they need at Mayo Clinic's widely respected Dermatology Department. Our skin specialists (adult and pediatric dermatologists, dermatopathologists, and dermatologic surgeons) diagnose and treat hundreds of conditions, including rare and genetic disorders. They work closely with you to understand your dermatologic needs and find the right answers the first time.
Register to win! Pola Light Advanced Tooth Whitening System; fast acting, delivers whiter teeth in 5 days -formulated to safely remove long term stains -extra hydration to minimize sensitivity -includes remineralization to strength your teeth. Kit retails at $150 and comes with: 1 Pola LED mouthpiece, 3 whitening syringes and accessories, 1 USB charging cord, 1 instruction guide.
Captured by Nancy Christine
Nancy, from Captured by Nancy Christine, has always been fascinated with pictures and the memories they hold. This fascination led her to get a bachelors degree in photography to preserve the moment forever. Life is ever changing and photographs capture the moment and hold it true. Your lifetime is full of special moments and memories, let Nancy capture them for you!
Your wedding is a day you've dreamed of and planned for.  It's a day where the two of you begin a new life together.  Celebrate this day with wedding imagery that is unlike any other. At Mueller Photography, you'll receive world class creativity, exceptional quality and unparalleled service.  They focus on every detail when creating your images from planning and photographing to your final photographs. You'll talk with Adam personally to plan your day and decide on the options that work for you and your investment.
Salt & Pepper Photography
Salt & Pepper Photography is one of Rochester, Minnesota's leading portrait and event photographers.  We are a photography studio that captures the love, emotion, and beauty of everyday life – one photograph at a time.
Weddings, Families, Newborns, Children, Headshots, Boudoir, Seniors, Anniversary, Corporate, Real Estate. 
Jordana Snyder Photography
Jordana Snyder Photography provides you with an unforgettable experience. The images captured will be a mix of Lightly posed, memorable details and special moments of genuine love & laughter. If you are FUN, want your most genuine moments captured and appreciate an unforgettable experience- Jordana Snyder Photography is your jam. Visit Jordana at Wedding World 2022 and online at JSPLaCrosse.com
Since 1959 Hy Cite Enterprises has been providing Newlyweds and the home cook with superior performance minimum moisture cookware and kitchen tools. At Dinner4Two they are committed to support your culinary and entertaining adventures through recipes, photos, kitchen tips and tricks as well as chef forums; helping you to create a lifetime of special memories.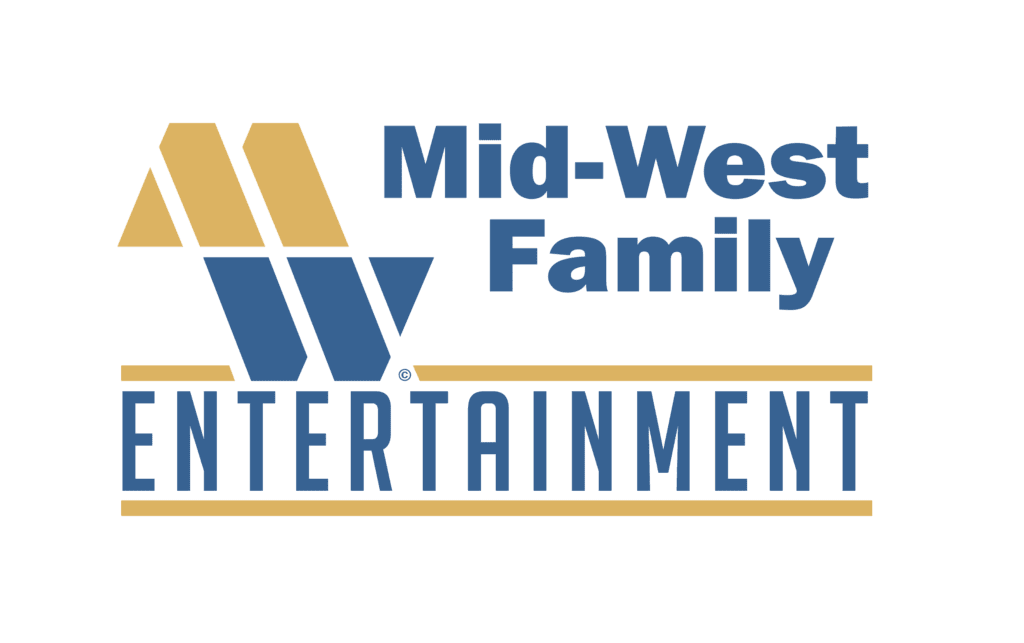 Mid-West Family La Crosse can help you expand your brand and your revenue! In addition to exhibitor opportunities, we also offer effective marketing strategies and advertising options. Call Corri Moran at 608-782-1230 for more information or email us at info@weddingworldlacrosse.com