Every aspect of your wedding day should be a fun celebration—even the mode of transportation. The La Crosse area offers lots of fun ways to get from point A to point B, so why not take advantage of them? Riding away in your minivan after saying "I do" is fine, but let's explore the other options in the La Crosse area. Enter and exit this milestone in style!
Trolleys
La Crosse's historic trolleys serve as one of the most remarkable ways to explore the beautiful scenery of the area. Whether you're looking for transportation for your bachelorette party, bridal party, or the day of your wedding, trolleys are guaranteed to add an element of charm to your celebration.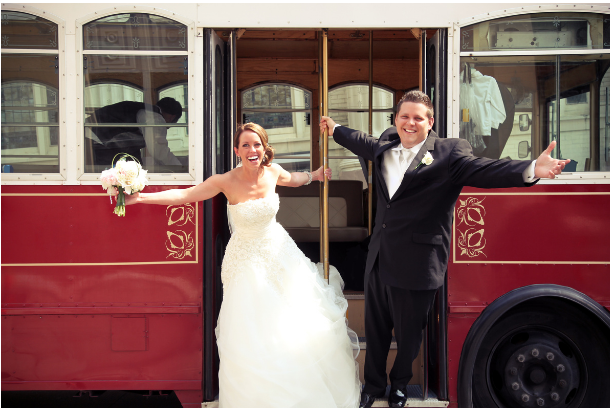 Golf Carts
Take the golf out of golf carts and drive them around at your wedding. Depending on your venue, covering small distances in golf carts might be right for you. Go from getting ready with your bridal party to the ceremony to the wedding reception all in a train of decked-out golf carts.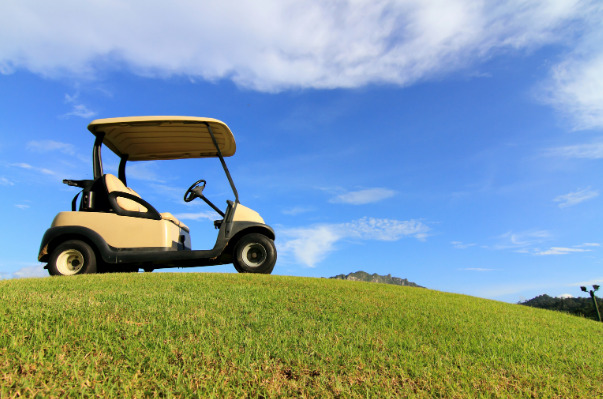 Boats
If your wedding venue is on the water and has a place to dock, you should consider arriving via boat. Everyone around the La Crosse area has a connection with the river and surrounding lakes. As a statement way to arrive at your wedding, this would be a splashy way to make a memorable entrance.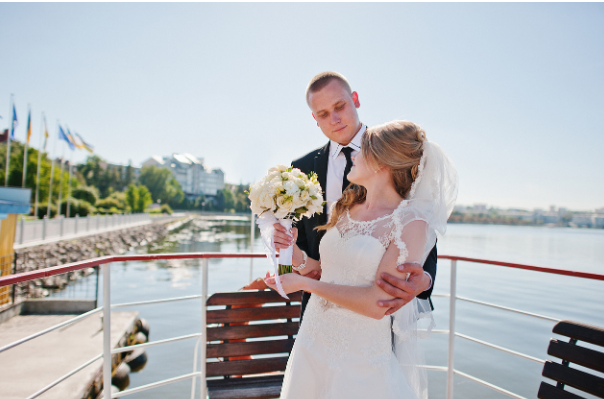 Mopeds
If you're looking for a cute and wholesome way to arrive at your wedding, then mopeds should be at the top of your list. Along with being easy and fun to ride, mopeds are strikingly stylish and will add whimsical vibes to your wedding day. Curate a group of mopeds for your bridal party and level up your wedding!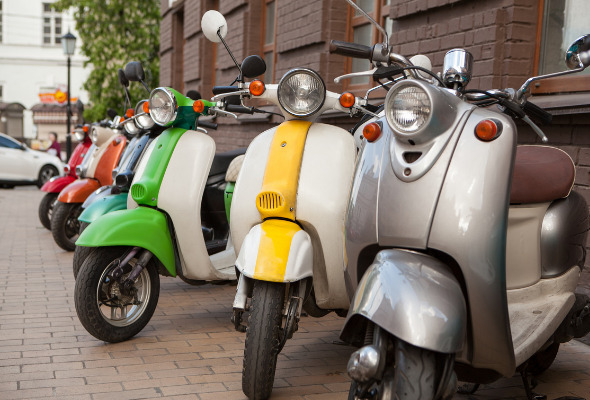 Horse-Drawn Carriages
Live out your dreams and be the prince and princess of your wedding. Wedding transportation via horse-drawn carriage will instantly boost your wedding experience. Be sure to communicate with your wedding vendors to see if this would be possible. Although beautiful animals, horses come with their fair share of cleanup duties.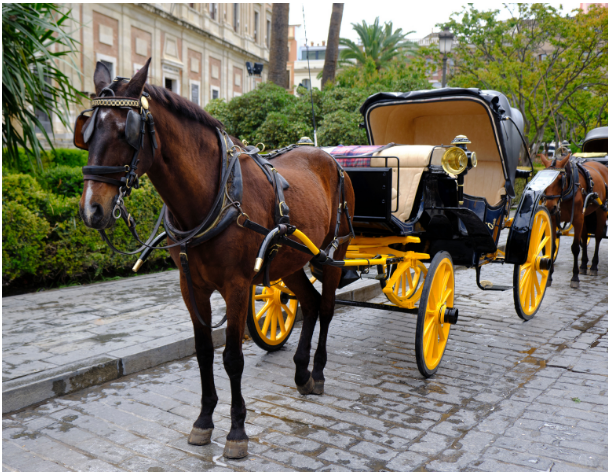 Tractors
This might be the most midwestern way to make an entrance. With the popularity of farmhouse wedding venues, arriving in a tractor might perfectly match your wedding's theme. Talk to your farmer friends or family to make this wedding transportation a reality!