Love in Full Bloom
From bouquets to table settings to cake decorations, flowers play a large role in weddings. Selecting seasonal wedding flowers not only ensures the freshest and most vibrant blooms but also connects your wedding to the natural beauty of the moment. Whether you're planning a spring, summer, fall, or winter wedding, we've got you covered. With the help of this guide to seasonal wedding flowers along with expertise from local La Crosse florists, you'll discover the most fitting flower combination for your big day. Let's dive in!
Best Spring Wedding Flowers
Spring is full of soft pastels and bold blooming brights. In the La Crosse area, spring is a burst of life and color that's been withheld throughout the months of winter. The endless flower combinations make spring weddings a perfect time to explore La Crosse's flower offerings. Spring Flowers: Peonies, Roses, Daisies, Tulips, Calla lilies, Hydrangeas, Sweet peas, Ranunculus, Lavender, Baby's Breath, and Eucalyptus.
Spring Wedding Flower Theme Ideas:
All white bouquets
Soft pastel bouquets 
Wildflowers & Baby's Breath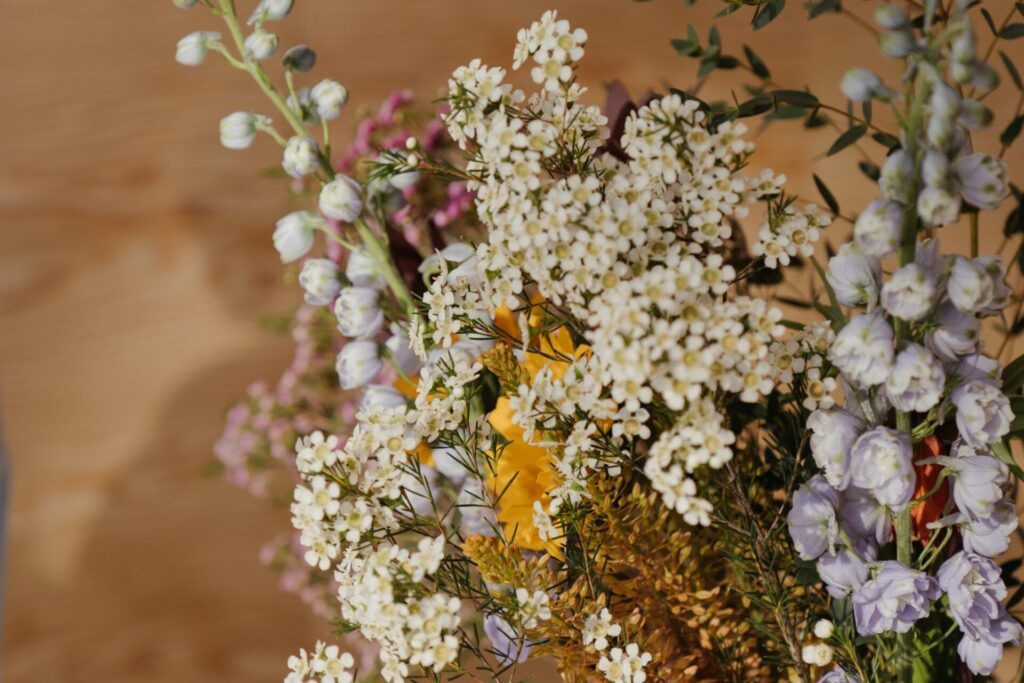 Best Summer Wedding Flowers
Summertime in La Crosse is full of vibrant colors making it an ideal season for weddings. The stunning summer blossoms available in the La Crosse area leave lots of options for summer weddings. Mix and match these flowers and add more! Make sure to consider La Crosse's summer heat when picking out flowers, as you'll need heat-tolerant varieties that stay fresh and vibrant throughout your celebration.
Summer Flowers: Gardenias, Irises, Prairie Gentians, Hydrangeas, Carnations, Tweedia, Cosmos, Sunflowers, Lilies, and Daisies.
Summer Wedding Flower Theme Ideas:
Greens with Baby's Breath
Traditional Hydrangeas bouquet
Daisies in a bold white bouquet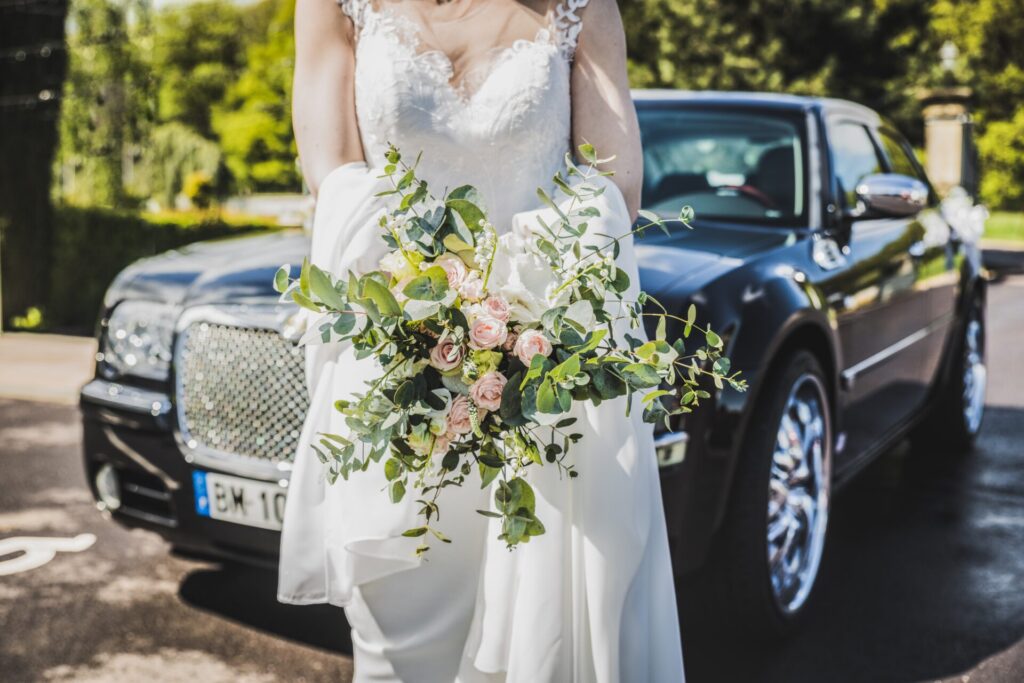 Best Fall Wedding Flowers
The rustic charm of fall makes for a popular wedding season. The bold colors of La Crosse's fall season create cozy and seasonal color pallets that pair perfectly with the flowers that are locally available.
Fall Flowers: Buttercups, Dahlias, Transvaal Daisy, Lily of the Incas, Pampas Grass, Garden Roses, Marigolds, and Cosmos.
Fall Wedding Flower Theme Ideas:
Rust orange & burgandy
Modern bohemian
Bold monochrome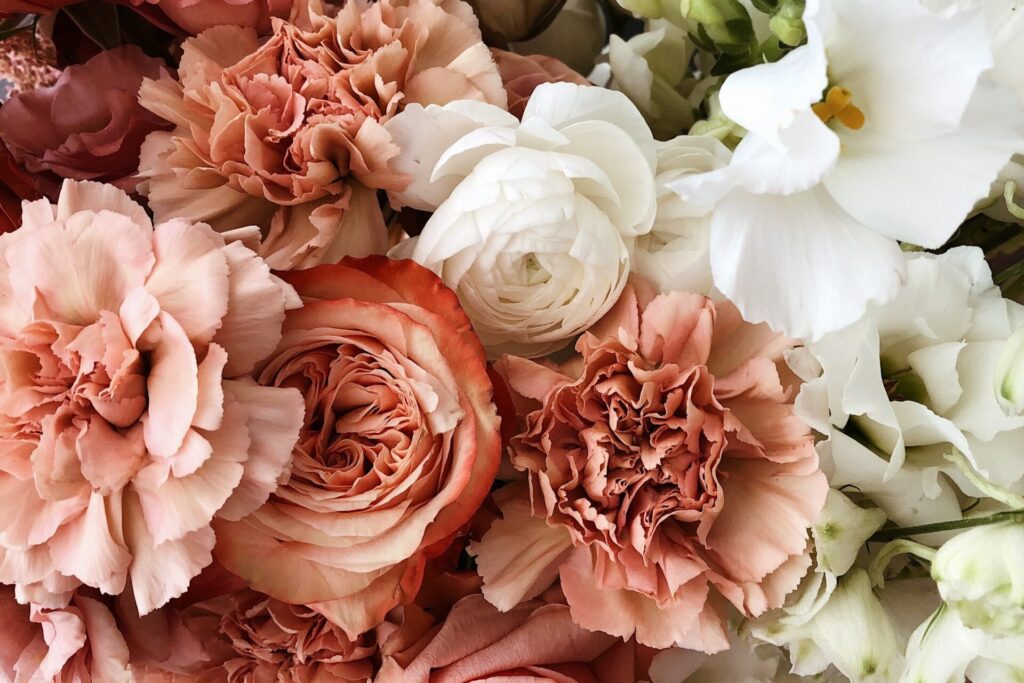 Best Winter Wedding Flowers
Winter flowers embody the season's elegance and simplicity. Although winter isn't known for its selection of flowers, the La Crosse area still offers a wide range of petals for your winter wonderland wedding. Try adding berries and evergreens to your flower pieces to level with the winter tones.
Winter Flowers: Carnations, Hypericum Berries, Roses, Amaryllis, Orchids, Poinsettias, Calla Lillies, Snow Drops, Paperwhites, Juniper, and Peonies.
Winter Wedding Flower Theme Ideas:
Deep greenery
Snowy white florals 
Saturated reds with pops of peach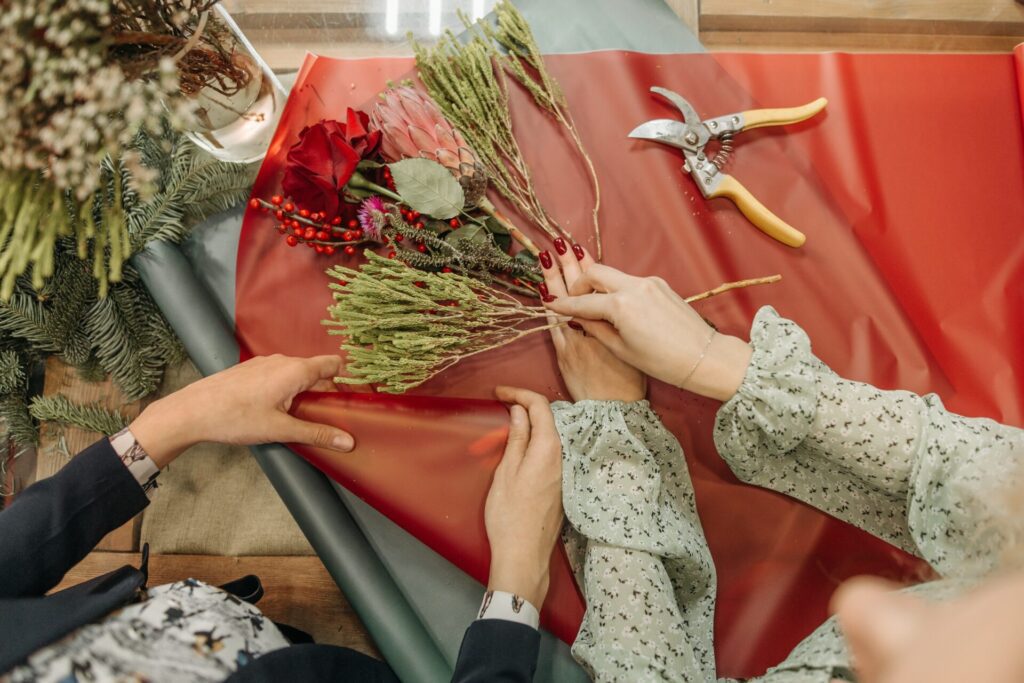 Local La Crosse Area Florists
The best way to keep flower prices down while honoring local seasonal wedding flowers is to work with a local florist. This guide is to help you get started on a vision—if you're ready to take the next steps in the flower design at your wedding, contact a local La Crosse area florist! Here are three local florists to get you started. 
Have Fun with It!
The combinations are endless for your personalized wedding flower bundles. Mix and match and get creative with your combinations. Work with your florist and design the seasonal wedding flowers of your dreams. If you're looking to meet local La Crosse area florists, come to Wedding World's wedding convention on March 3rd, 2024. Meet local florists and book them on the spot! See you there!